This story of a personal journey in correcting posture was kindly contributed by Gokhale Method student Debra Claire, of Madison, Wisconsin.
ORIGIN OF POSTURAL PROBLEMS  
I'm grateful to be telling my Gokhale story, for the significant improvement I've gained. I developed postural problems early in life as the result of a visual loss at age 16. The loss came on gradually and led to a diagnosis that met the legal blindness criteria. To see, I've had to hold things close and often end up hunching over to make out what I'm working on, whether it's chopping on a butcher block, writing at my desk, or working on my tablet.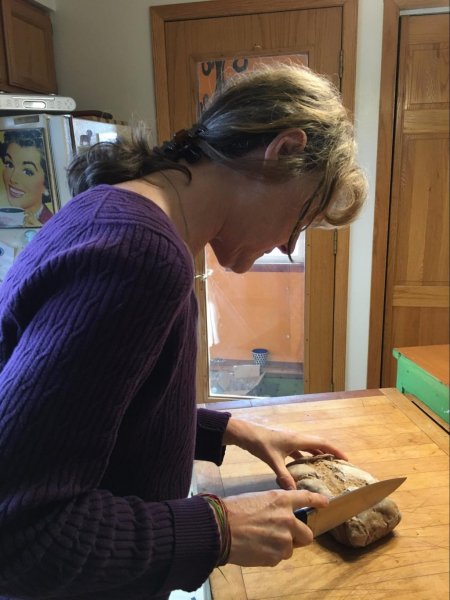 An example of how hunched I used to be when working at counter level 
Looking back at wedding photos, I see even... Read more